Heirlooms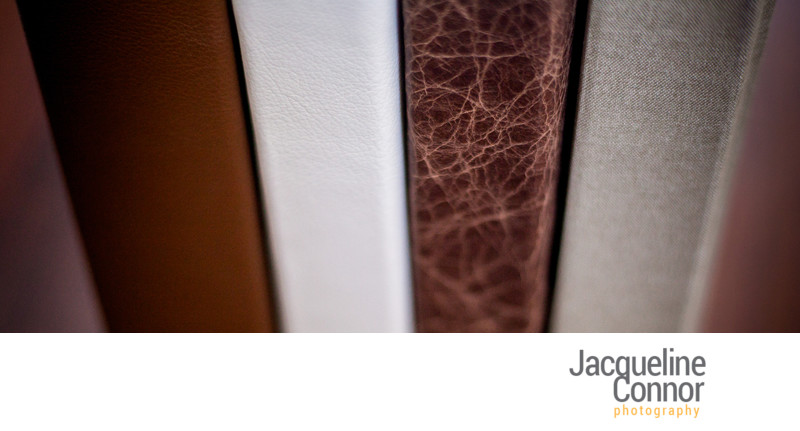 A wedding album is an heirloom, one of the first for your new family. It is something tangible not only for you to look back on, but for generations to pull out of a box and treasure. They will be able to see how you lived and loved, and be amazed by where they came from. People climb through attics, and run back into burning houses for these books -- they are among people's most important possessions

One of my most treasured items in the world, is my late grandmother's wedding album from 1956. I am forever grateful to their photographer for letting me see who they were at that moment. I get to see the look on my grandfathers face when he saw her walk down that aisle, or the "You better not put that cake in my face" look from my grandmother. I cannot wait to show my future family the way they laughed, and how in love they were.
In a time of social media and keeping your photographs on a flash drive, an album is something to hold. It is something that will outlast you, and be treasured for years to come.
The Design Process
Choosing the images for your wedding album can be an overwhelming process, they are the images that will be flipped through for generations to come. It is so hard to balance including your favorite images, the ones that tell the story of your wedding day, and the photographs that include those dearest to you. Please do not worry, just like the rest of your wedding photography, I like to simplify that for you.
Soon after you receive your wedding images, I will create a custom design that fully encompasses the story of your wedding day. The best images, the moving ones, the important family photographs, the shots of you and your best friend creating a new dance sensation at the reception - they will all be in there. Your album proof will include the tools to enable you to make changes to ensure the album is the perfect rendition of how you would like your story told.
Looking through your album design will be like re-living your day, I want it to be exactly what you remember.
The Heirloom Album
The heirloom album is a nod to the traditional albums of our parents, and grandparents, with a contemporary twist. Your custom design is printed directly to the pages of this top-of-the-line album. It features thick, archival pages wrapped in a hand-bound, luxurious cover made with old world craftsmanship. There are hundreds (not even a little bit kidding) of covers to choose from European leathers, to modern linens, and everything in between. Together, we can figure out the perfect combination to be a beautiful rendition of your wedding day - and that's before they even open it to see the images!

The Coffee Table Book
A modern take on the traditional wedding album, the coffee table book is an innovative, thin book that captures the minimalistic aesthetic of many of our couples. Your custom design is printed directly onto the thin, lay-flat pages and hand-bound into a contemporary assortment of fresh covers. With dozens of silk, brocade, linen, and faux-leather styles to choose from, we can find the perfect fit for your lifestyle.
The Folio Box