Boudoir Photography FAQs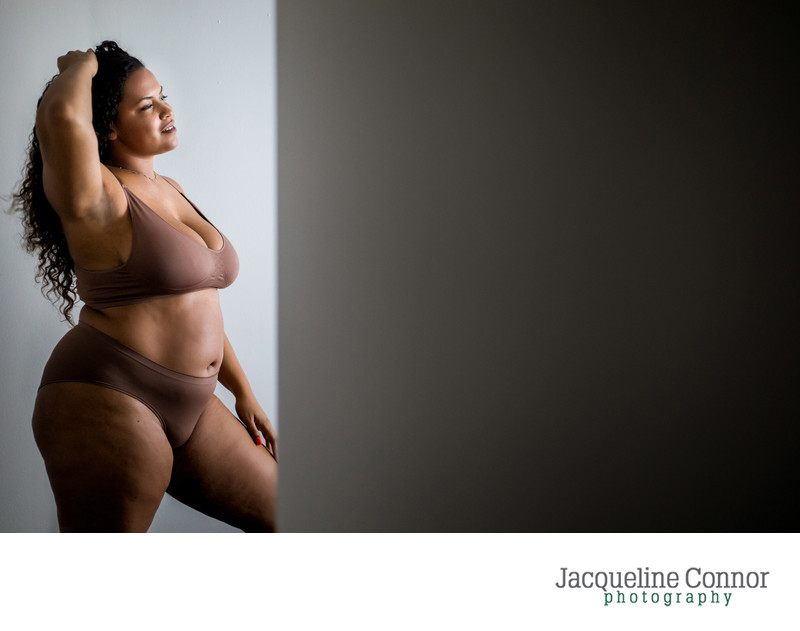 I don't own any elaborate lingerie. Will this affect my session?
Of course not! Boudoir wardrobes are what you make them. It can be your favorite tee and boyshorts, or that bathing suit that makes you feel like a million bucks.
Not sure what you want to wear? Let me know! We can walk through ideas that fit the vibe you are going for. I have a small wardrobe in inclusive sizes that you will have access to and can recommend plenty of places to purchase some new pieces if you want to use your session as an excuse to buy something new for yourself.
Is it normal for all of this to be nerve-wracking?
Absolutely! Almost every womxn goes in nervous as all get out, so don't feel uncomfortable about that. Hair and makeup end up being the perfect time to get those nerves out. We put on a playlist that you love and dance it out during our session. It's a lot less of that awkward posing we all had as a senior and a lot more of you feeling like a queen.
If it makes you feel any better, I spent a good 20 minutes before my own boudoir session sitting in my car with my best friends yelling at me to go inside via group chat.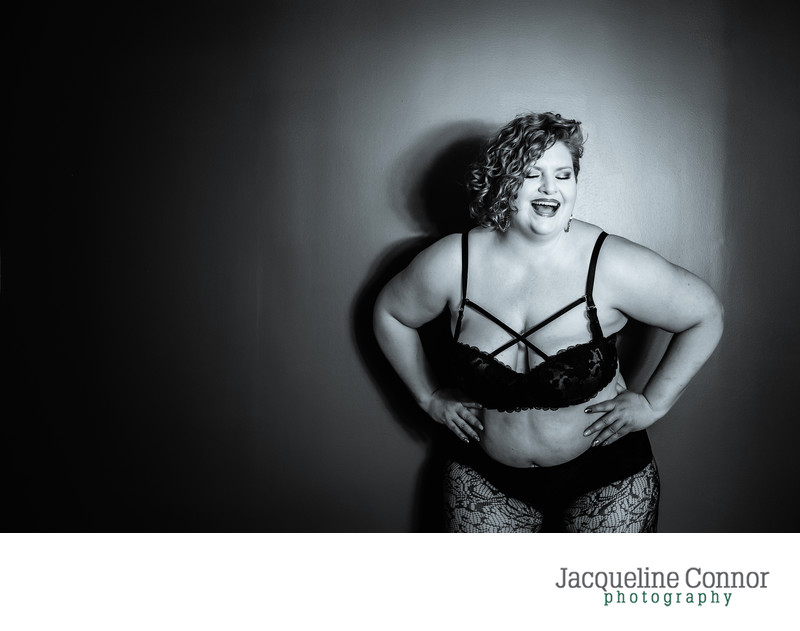 I don't feel great about myself right now, should I still book a session?
First of all, you are a damn queen right now. You are making it through day-to-day, take a breath and celebrate that. Second, your size, and current phase of life have no effect on your beauty in any negative way.
The valleys in life are the best time to pause and dedicate an afternoon to self-care. This session would help to reframe your mindset and how you relate to your own body. I can promise you wonít feel the same about yourself leaving your session as you did going into it.
If you want to use this session as a celebration of a body goal you have or want to accomplish, let's do it. But, donít let some bad days keep you from doing something empowering for yourself right now.
What if I want to keep my photos private?
Your comfort is my top priority, especially with the intimate nature of boudoir. If you would like your images to remain private, they will not be seen by anyone but you. There is absolutely no pressure to sign any form of model release, and I take every step possible to ensure your photographs stay as private as you would like them to be.
Do you work with all sizes and sexual identities?
Absolutely yes. I am so deeply sorry this is a question that even has to be asked. It's an honor to photograph all womxn. Nothing will ever be assumed about your relationship with your body, or how you identify. My goal first and foremost is to empower you, so there will never be any judgment.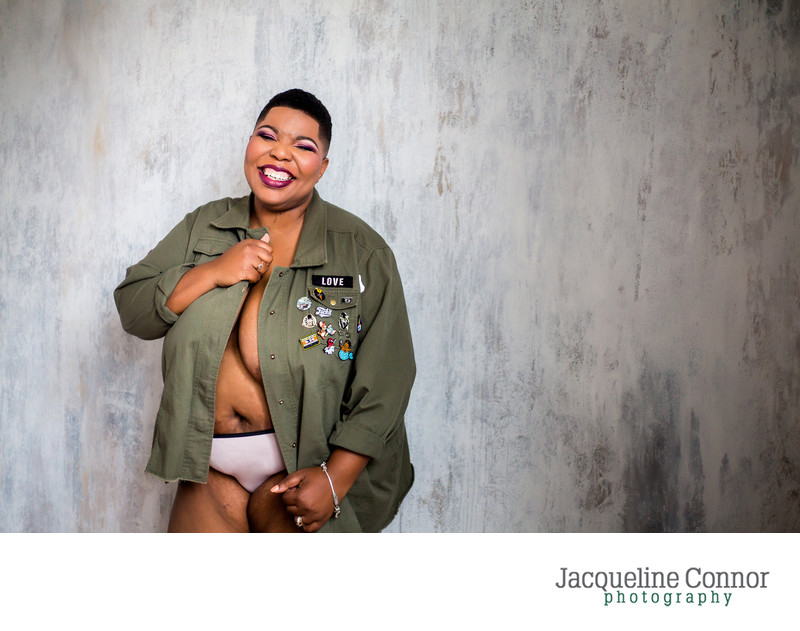 I want to do a boudoir session as a gift for my partner.
A gift for a partner(s) is one of the more common reasons why we think of a participating in a boudoir session. We can absolutely create works of art for your partner(s), but I implore you to book the session for yourself. It's easy to break it down into an assortment of "this is what they love best," and "this is what they find sexy."
Do yourself a favor and dig deeper than that. Your partner finds YOU spectacular. Dress in a way that feels right for you and let yourself be photographed how you feel your best. You will feel like a queen, and in turn, your partner will love them even more than they thought they could because they see their love in those images.
Why do I need this many images of myself?
As womxn, we are often found on the outskirts of photographs. We hide behind children or make ourselves a diminutive as possible in pictures. Our walls are filled up with photos of our loved ones, but images of just ourselves don't exist.
Do not be afraid or bashful about taking up space; whether it is within your own life or on your wall. Exist in those photographs and celebrate yourself. Seeing those images in your daily life will be a constant reminder of your grace, strength, beauty, and kick-ass sense of self.