The Engagement Session
With the rise of social media, engagement sessions have been more and more popular. They are all over wedding blogs and websites right at the top of their "must-have lists", without a whole lot of reasoning as to why. Most couples end up wanting an engagement session, but not everyone realizes how much it will prepare you for your wedding day.

An engagement session is a wonderful way to get an idea of what portraits will be like on your wedding day. My sessions are very different than what people expect being photographed to feel like -- they end up being us hanging out, and laughing hysterically while images have to be taken. It's not hours of cheesing so hard your cheeks hurt from smiling, it a lot of you loving your partner in a way that makes sense for you.


| | |
| --- | --- |
| | |

Beyond save-the-dates, or other displays at your wedding, an engagement session is to show what your life was like before you were married. You made a decision to be married as the people you are now, and I want your images to reflect that. This is documenting you as people not an idealized version of what Pinterest says you should be.
Engagement sessions are painless (I pinky promise!). I encourage dressing naturally, whether that is an evening gown and suit, or leggings and a t-shirt. I just want you to feel like you.
If you look at heels with dread, I would never-in-a-million-years ask you to wear them. However, if dressing up is your thing, and you can strut your stuff in 5-inch stilettos, let's do it.
Much like wedding day portraits, the posing is extremely natural. It's not going to be that "contort your body into this extremely weird position but pretend like it's totally normal". It is a lot of taking a moment with your partner, in pretty light. If you are quiet together, your images will be filled with quiet moments and sweetness. If you and your partner are goofy together, your engagement images will reflect that. I want you to look at the images, and say "oh my god, this is us."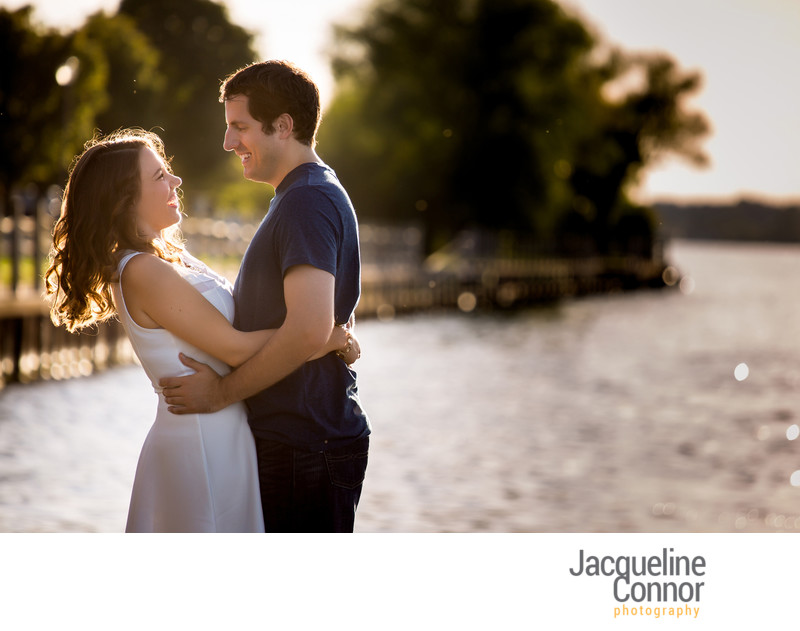 Frequently Asked Questions
"I hate being in front of the camera, should we just skip the session?"
I completely understand being nervous in front of the camera, years of super awkward school photos can do that to you. If anything, this is a great reason to do an engagement session. I pinky promise it will be completely different than photographs you have taken before. Beyond a chance to take a break and truly enjoy time with your partner, it is a great way to remove any nerves surrounding portraits on your wedding day.
Where do we shoot?
This is something that is completely up to you. I always encourage my couples to photograph their engagement session at a place that means something to you. This can be anything from a beautiful park (I always love Highland, Delaware, and Amherst), to your favorite bar, to hanging out in your apartment cooking a meal together with your dog. These images are there to show who you two are, and we can photograph wherever makes sense to you.



How do sessions work?
Generally, sessions are between one and two hours on weekday evenings. We would meet for a beverage before we start -- coffee or an adult beverage -- to loosen up a little bit, then go on to photographing you two.
We already had a session taken by our friend/another photographer, do we still need one?
I highly recommend it! My style of photography is very personal, and while I can absolutely make you beautiful wedding day images without ever having met you before your wedding day, an engagement session only builds on that relationship. Not having engagement photos will never detract from your wedding day, but having them taken will only enhance it.
Can I bring my child/furry family member?
Absolutely! Furry and young family members are always welcome. I want to document your relationship in the way that makes sense to you, and those are definitely parts of that. I do recommend that another person comes to keep an eye on them when we are ready to do some portraits of just you two.
Have any other questions or an exciting idea for a session? Do tell, I would love to work with you!