The Experience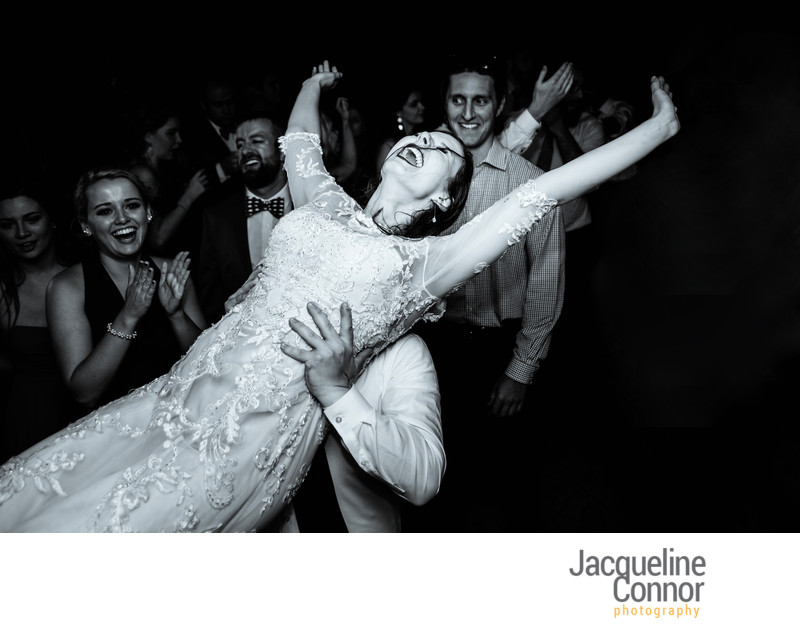 So often, couples ask "what is your style", and "how do you usually work on the wedding day". There is not an easy answer to this, outside of throwing some buzzwords your way that have different definitions for each person. I want your wedding images to not only show how your day looked, but how it felt to be there.
This results in a combination of a lot of different images, ranging from family portraits (how often do you have everyone all-together, looking pretty in one place?) and detail shots (lets be real, those took forever to pick out), to more candid images of you and the loves of your lives -- both the one you are marrying, and those who came to witness it.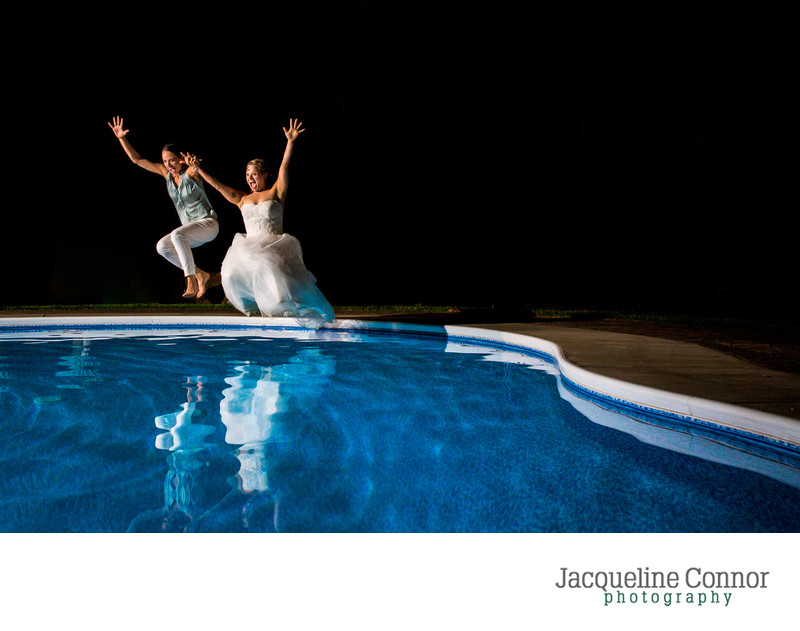 Just know from the get-go that anything is okay, and there is no need to hold back. This means crowd-surfing brides, emotional tears and hysterical laughter, eagerly searching downtown Buffalo for tequila shots, rock climbing bridesmaids, and quiet moments with loved ones. I will never judge their style of celebrating. I don't care what a wedding "should be"; I will work with you organically to photograph how your wedding actually is.

The way a mother proudly beams during a father-daughter dance, partners' ecstatic reactions to seeing each other for the first time, that first instance a couple realizes they are finally married.

These are the moments that you will treasure looking back after fifty years, those are the moments you will want to remember.
Your wedding day is not about spending the entire day taking pictures, without actually getting to enjoy what you have spent so long planning. My goal is for you to be able to be fully present for your wedding day, while still be able to re-live your moments over and over again. I photograph in an unobtrusive manner, where images are taken without ruining any moments with your guests.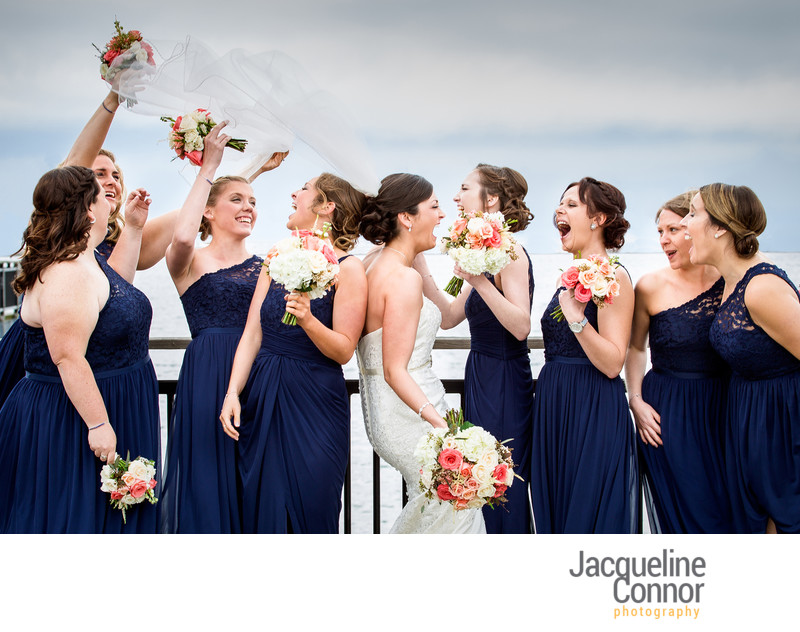 From immaculate prints, to heirloom albums, we will work together to create a timeless, and stunning compilation of creations to document your treasured memories.


Customer service is of the upmost importance to me, you will receive the treatment I would hope for my own dearest, loved ones throughout your entire process. Anything you need, I can help you with or point you in the direction of someone who can. Whether it is help setting up the timing of your day, or sewing a bridesmaid back into her dress on the morning of your wedding, my time is yours.


Being a part of your wedding day is a tremendous honor, I treat it as nothing less. There is no such thing as "just another wedding day", it is your wedding day. It is not just taking pretty pictures, it is about capturing cherished memories. No two weddings are exactly alike.

Your images will be full of love, life, and that spark that is unique to you.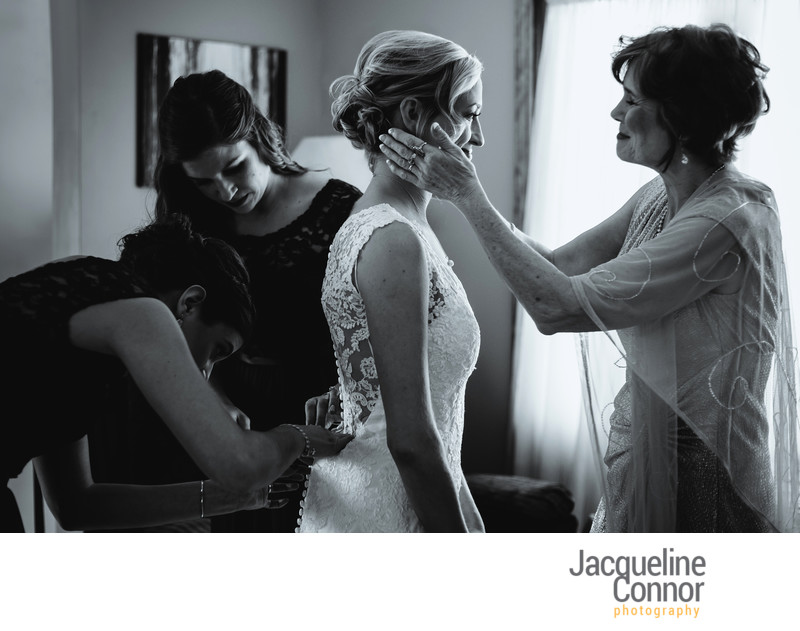 Frequently Asked Questions
How do you work with us on the day of our wedding?
Your wedding day is exactly that - your day. After understanding exactly what you are looking for out of your images via our wedding day timeline, I will work within your day in a way that does not diminish from the celebration. Outside of family formals, which I take complete direction of to let your family get back to the party as soon possible (both to our and their excitement), I blend into the day so you can just enjoy it. The most directing you will see will be to set you up in the best lighting situations possible, after that it is just about enjoying each other and letting those moments unfold. "I hardly even knew you were there photographing that!" is the best compliment I can receive.
What does "full-day coverage" mean?
Instead of stressing out about exact hours (it stresses me out, just as much as it would you), I do full-day coverage. Every day is unique, and I treat it as such. Wedding photographs usually begin in the last 2-3 hours of prep, and continues until your reception starts to wind down. Whatever happens in between is covered, from details at the beginning of the day to crazy (most likely intoxicated) dance moves from your one friend on the dance floor.
Can you help at all within the planning process?
Absolutely! Working in such a tight-knit industry leaves other vendors like co-workers. I am happy to recommend some incredible people to add to the team that will help make your wedding dreams a reality. Any photography-related questions you have (trust me, no matter what you have to ask, I've been asked weirder) are just an emailed answer away.
How many photographers would be on our wedding day? Do we need a second photographer?
My starting collection features myself as the sole photographer for your wedding day. Whether your wedding day coverage would require a second shooter to execute the collection you desire, or I would be able to accomplish it own my own completely depends on what you are looking for. See an in-depth breakdown on selecting a second photographer
here
.
Can we provide you with a list of requested shots?
With every wedding, I aim to make the most creative and beautiful set of storytelling images that fully encompass what your day was. With the addition of a specific shot list, I would not be able to. While I am happy to include a few requests and look over the style of the images you like, I cannot work off of huge, specific must-have lists that are featured on many wedding blogs. While these blogs have good intentions, lists like that limit the flow of the day. Your images will be far more beautiful, and unique to you if you allow the day to unfold naturally. Let's make something future couples will want to pin for their own wedding.
Do you work with LGBTQ+ couples?
Absolutely yes. I am so deeply sorry this is a question that even has to be asked. I care about all of my couples equally, regardless of who they are marrying. You are not only welcomed here, but your are loved, accepted and catered to. All of the vendors on my lists are also LGBTQ+ friendly.