The Portrait Session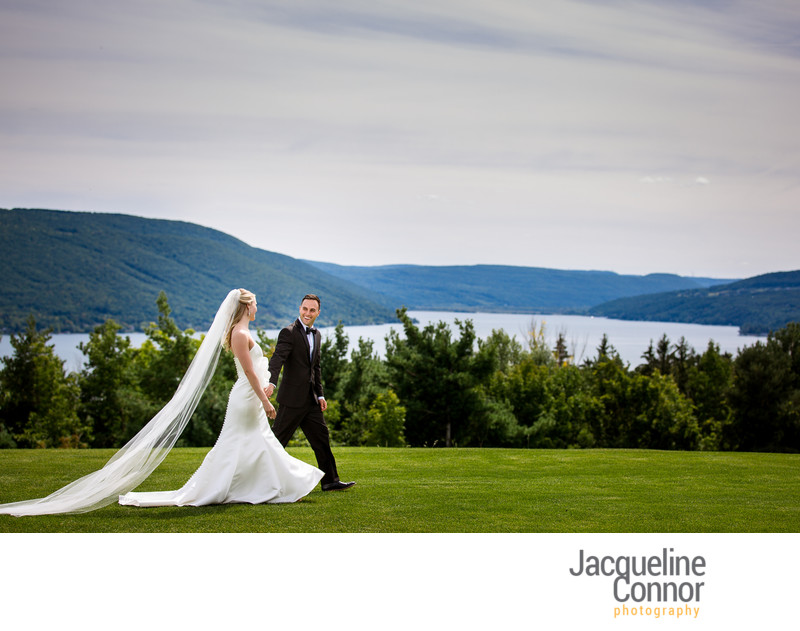 "I hate taking photos! I always feel so awkward, and never know what to do!" Do not worry, I have you covered. Whether you have the ability to own a room the second you walk into it, or feel more at home on the sidelines, my goal is to capture you.


"We're not the most photogenic couple and are kind of a goofy bunch but she caught all the best moments and facial expressions on her camera. From our engagement photos to the wedding, everything felt so natural and not posed which is wonderful because it's REAL!"

- Jacquie and Damon
Instead of working through a long list of "wedding poses", and contorting you into strange scenarios where you could insert a different couple with no change to the end photograph, we work together to find what is right for you. Your portrait session will be a lot of finding the best possible light, and allowing you the moments to yourselves. Couples come back all the time about how they loved their portrait session because it was the only time they had to themselves on their wedding day. It's a few minutes to spend time with your partner and enjoy being married.
"I don't know what to do with my hands!" I pinky promise, it feels so natural on the wedding day (and I will absolutely let you know if something you are doing looks strange!) The joy you will feel will shine through every image. Couples frequently comment on how the portrait session enabled them a few moments to take in all of the events of the day thus far, and enjoy the new feeling of being married.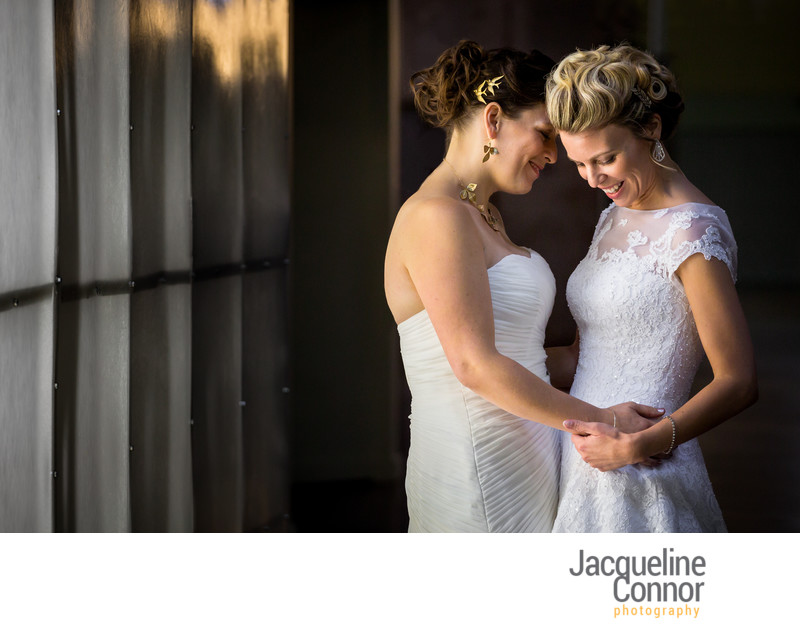 Locations - Where Do We Shoot?
These portraits are an important part of your wedding day, where the heck do we take them? Consider a few things when setting up the location to photograph in.
Style
Where do you imagine your portraits? Are you beach people, or do you feel most at home in the city? Did you have the beautiful greenery of a park, or grandiose architecture in mind?

All of these things come into play when choosing the perfect spot. Keep in mind, the light at the location comes into play much more than the background. Some backgrounds look incredibly cool to the eye, but the camera sees it differently. Some spots look totally crazy from afar, but come out beautiful due to the light. The image above was taken inside a mall of local artisans, but it was perfect for Liane and Wendy's creative wedding.

Not sure what you would like? Let me know! I would be happy to help you chose the right place for you both.
Proximity
Consider the time it would actually take to travel to your portrait spot. Does google say 15 minutes, but with traffic it takes 35? Is the time you have allotted for photographs enough to travel round trip and still have time left to take the pictures?

Whether you have a first look with ample time for portraits prior to the ceremony, or what I affectionately refer to as "the religious break" between a church ceremony and the reception, the proximity of your photo location is so important. The right timing can make a huge difference in your final images, and a more relaxed photo session.

If your wedding day involves travel (as many do), try to find locations along the way. If you are really set on a specific spot, make sure to leave enough buffer time to account for travel.

Does your wedding day all happen at one location with cocktail hour for photographs? No problem! We can absolutely find gorgeous spots at your venue, or in the surrounding areas.

Unsure if your ideas for photographs are plausible within the timing of your wedding day? Please never hesitate to ask, I'm happy to walk through everything with you so we can make the best decision for you. Is your heart tied to a spot that can't logically happen on your wedding day? Let's talk a post-wedding session.

| | |
| --- | --- |
| | |
Keep in Mind
Number of Locations - I know how exciting figuring out your wedding day plan can be, I remember how much fun we had setting everything up and watching it all come together. It's so tempting to do a grand tour of the area with stops at all of the iconic spots, but too many locations can actually limit your photographs. I would recommend no more than 2 locations outside of your wedding venue. That will allow us enough time to get beautiful pictures without rushing around.


Crowds - Some of the most iconic locations, also tend to be the most crowded on a Saturday during wedding season. Instead of fighting multiple wedding parties for the best spots, we can figure out a location that is the same style, or shows the space in different ways.

Permits - So many photo spots require a permit to photograph there. Please look into this before choosing a location. While I am happy to send over my insurance information, any permit fees are the responsibility of the client.

From airplane hangars, to the park you walk through every weekend, to a hockey rink, to dive bars, and everything in between, let's make beautiful images that tell the story of who you both are.