The Wedding Must Have List
The Real Must-Have List


You can throw a rock into a wedding planning pool and hit at least 15 blog posts talking about the "must-haves for your wedding." They are a contrived list that pushes your wedding day towards concentrating on material things and moves it away from the people at the heart of it.
There is always that one person in your ear whispering that "your wedding isn't real if it doesn't have XYZ." To that, I say bullshit.
There is a single thing that is a real must-have for a wedding: you being in love with a spectacular human that you are super pumped to spend the rest of your life with.
That's all; the rest is up to you.


But doesn't a wedding need those things?
A wedding needs a single thing, you and your love(s). Anything beyond that is entirely up to you.
Have you always dreamed of a wedding full of flowers?
Fill the whole damn place up with your favorite ones and dance the night away to a floral scent wafting through the air.
Is a ceremony filled with movie and book references your thing?
That sounds amazing. And yes, my husband whipped out a wand and started his wedding vows with "I solemnly swear that I'm up to no good.
Does jumping in a pool at the end of your wedding in your full attire sound so much more fun that meticulously preserving what you are wearing?
Awesome, I'll bring my swim shorts.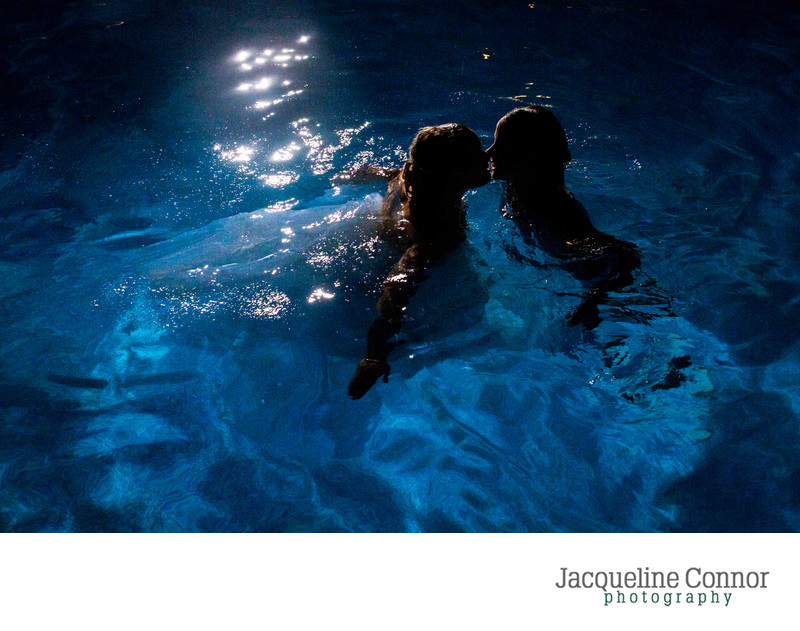 Can you not imagine being married without your best friends in beautifully coordinated outfits straight out of a magazine?
I'm in, let's make that magazine proud.
Do you want to do a grand tour of your area for hours of portraits in picturesque locations?
Perfect, bring plenty of snacks for you all. We can take all of the photographs you want.
Would you rather spend your time dancing with your dearest friends at a bar?
Sounds great, I'll bring my best dance moves.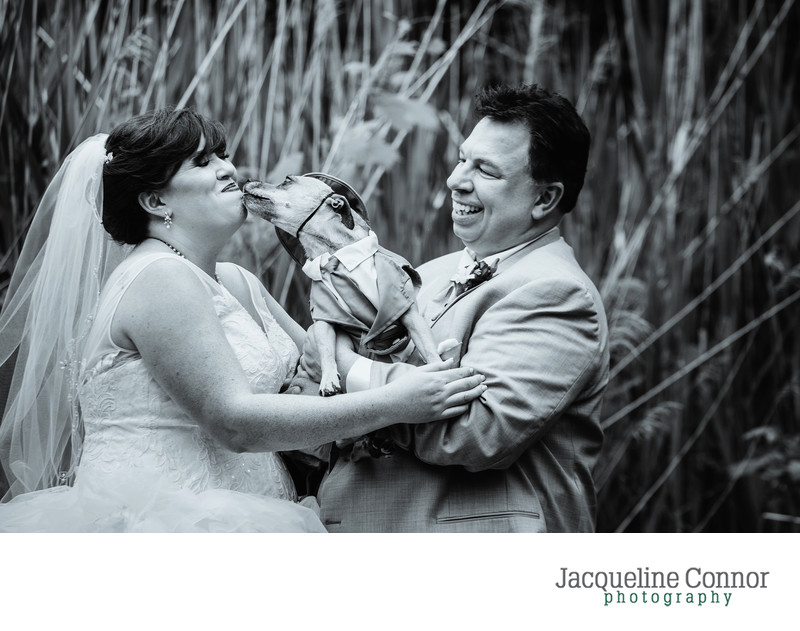 Do you want to make a stop on your wedding day to take photos with your pet?
Um hello, my dog is one of the great loves of my life too. I only ask to pet your fluffy friend in exchange.
If you feel like you need permission or no one has ever told you that before, here it is: a wedding day is what you make it to be. It is "wedding enough." Your wedding day is going to be so much more enjoyable if it makes sense for you. Let's do you; no matter what that is.